How Does It Work?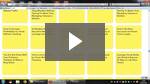 Answer 18 simple questions about your products and services, and then in less than one second the Content Idea Generator will generate literally hundreds of great ideas for blog posts, articles, tweets, white-papers and e-books, videos, podcasts, press releases... and just about any other kind of content that will attract more visitors to your website and get more enquiries about your products and services.
Existing members...
Want FREE access?
Login | Content Calendar Generator
P.S. A great Content Marketing Agency can turn your ideas into awesome blogs, articles, tweets, press releases and other formats - and promote it for you too!
All the ideas you generate using this service are yours to love and cherish,
but the look and feel of this website is Copyright © Quandary Live Limited, 2012.
All rights reserved. Practice good karma, sleep soundly.